Oneness Prelude
There's an ever-increasing number of people using the term 'Oneness' these days. I'm truly delighted about this development as it represents a positive movement in consciousness taking place on our beloved planet. It's also quite clear to me that some further explorations into what this term really represents could be beneficial for everyone.
Oneness is frequently being used as a synonym for 'inter-connectedness.' It's indeed representative of that, but oh so much more as well. I perceive inter-connectedness as actually being an offshoot that springs forth from a state of Oneness.
Oneness is what exists prior to anything manifesting into a reality. Inter-connectedness is a fundamental property of consciousness and reality. It connects us back to the original state of Oneness which everything, including us, emerged from and therein maintains the cohesiveness of the whole universal continuum.
That's a simplified macrocosmic perspective. It's also a tad bit abstract. However, this is the nature of everything within the rarified subtler realms where we connect with our more expanded states of awareness and consciousness. It's that realm which I often refer to as the Cosmic Plane of Awareness.
I was exploring all of this when I suddenly felt the desire to have some fun with it using a bit of word play too. I just LOVE cosmic word play! The first part of the outcome of my playful experiments was…
O.N.E. = Omnipresent Nascent Energy
I REALLY like this merging of cosmic concepts! As I've explored it more and more deeply, new possibilities keep revealing themselves to me, and I'm sure some will be likely to flow into your awareness as well. I'll share some of the more salient ones I've gleaned with you here by looking at the main conceptual awareness patterns that can be found associated in the words which are being represented in my O.N.E. acronym.
OMNIPRESENT is a great word for so many reasons. It essentially means 'being present everywhere and in everything all at the same time, here and now.' That certainly covers inter-connectedness and every other concept related to Oneness that I've ever come across!
If an energy is omnipresent, then it exists in each and every one of us and everything else too, no exceptions. That means we're all inter-connected by virtue of us all being part of the same omnipresent field of energy that is permeating everything.
NASCENT is a really cool cosmic word… and it's even better as a conceptual cosmic awareness. It essentially means 'just coming into existence and beginning to display signs of future potential; a budding potential; the start of a new evolutionary thrust.'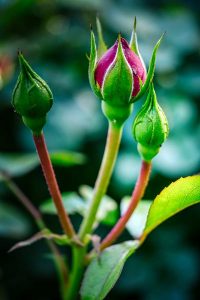 The word nascent hints at something that's being birthed and which needs to be developed further into maturity. Placing this into a cosmic perspective relative to what is often termed Source, God or Divine energy, we come up with a very different construct than what religion has dogmatized, institutionalized and cast into stone around the notion of 'God.' That highly structured historical notion of Source, God or the Divine is based on something already complete and perfect that rules absolutely and controls things from the top down. That's actually a rather oppressive concept if you really ponder it! There isn't much room for the creative impulse of life to thrive and flourish in that type of reality construct is there?
On the other hand a nascent Source, God or Divine energy is by nature perpetually budding out, or birthing into something new; it's continually seeking the next higher potential of expression which can take an almost infinite number of variant pathways, or even entirely new forms. We as beings are localized field-cells within this overall field of energy. As such, we are what creates the circumstances that allow for these Divine Buds to respond to us and unfurl themselves to reveal the beautiful flowers held within.
This is also a perpetual or eternal process. Perfection is therefore not to be found in what actually develops from the budding process. Rather, it's to be found in the beauty of the budding process itself. This process always activates and emerges when a receptive opening in the fabric of life and reality is created. Remember, this energy is omnipresent, so it's ALWAYS right there waiting to emerge or activate another budding process. What ultimately initiates this budding process is our state of receptivity to, or desire for, a change or something entirely new. This occurs even if that 'change or something new' is going to be an infinitesimally small innovation or adaptation to what already exists.
ENERGY is the fundamental basis of the entire universe… e-mc2 is a simple relativity equation that informs us that mass (matter), energy and the universal constant for the speed of light are intimately related to each other.  I will be writing soon about the true underlying nature of reality as it relates to matter, quantum energy and consciousness itself. For our purposes right now in this cosmic word play, all we really need to understand is that energy bridges the realms of the manifest and the unmanifest… between Unity Consciousness and Oneness respectively.
This now leads us to the full expression of…
Become a Supporting Subscriber to help us expand cosmic awareness on Earth!
O.N.E.ness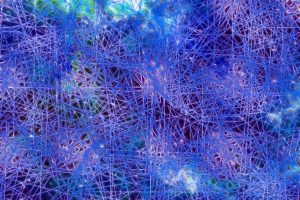 With the addition of the 'ness' suffix to our O.N.E. acronym it now speaks to a 'state, condition or quality' of what O.N.E. represents. This suffix is perhaps not entirely necessary in this case because what O.N.E. represents is in fact already a higher 'state, condition AND quality' of consciousness and reality. However, for the sake of cosmic word play, I'll concisely string a meaning all together for you like this…
O.N.E.ness is that state or condition which exists in all of us, and everything in existence, as a medium of inter-connectedness. By nature, it's perpetually birthing something new to seek the next higher love-potential of consciousness expression.
We, as an integral part of the realities of life and cosmos, create the circumstances that allow for these beautiful creative new love-potentials to develop through us within the universal continuum.
Please share whatever comes to YOU around this cosmic word play exploration in the comments below!
Become a Supporting Subscriber to help us expand cosmic awareness on Earth!