The more we achieve the ability to be aware at ever subtler levels of reality, the more power we are able to attain. I am speaking of having power WITH something, not in the sense of having power over something. This is the power of the Core Self!
When we are unaware of various levels of subtle energy and consciousness, then we have very little if any power with that energy and consciousness. It just does its own thing and we go for the ride trying to figure it out.
However, if we can achieve a subtler level of awareness that allows us to perceive the nature and activity of this seemingly problematic energy and consciousness, then we can co-participate with it and re-direct it for the benefit of self and other.
When things are not going as you would expect or desire in your life, you have an excellent opportunity to develop a deeper level of subtle awareness of the energies and consciousness that are involved which you are not conscious of.
To be truly effective at developing this subtler level of awareness so you can sustain it requires a methodical approach. Try these steps:
Start by affirming that you are 100% responsible for what you experience inside yourself regardless of what may appear to have externally "caused" it. Who's experiencing it?
Acknowledge that this energy and consciousness has some purpose for existing in your experience and the universe… ASK to receive an awareness about this purpose. Ask and you shall receive!
Reflect from a neutral position on whatever comes to you in items 1 and 2. Be awesomely expansive!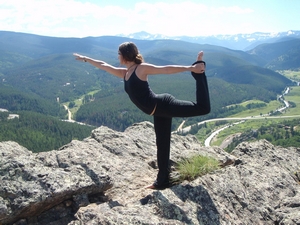 In Step 1 you disconnect from the projection or transference of responsibility for your own inner experience and this elevates your level of awareness and brings clarity.
In Step 2 you further the process begun in Step 1, and you directly request a subtler and more expansive level of awareness relative to the energy and consciousness that was difficult for you. Always ask for awareness, it resolves all the problems we encounter when there's enough of it! In other words don't pray for solutions to your problems, pray instead for the awareness you need to properly solve them!
In Step 3 you are opening to even greater levels of subtle awareness and gaining more power from the center of who you are, your Core Self. The power of the Core Self amplifies in stillness and reflection!
If you follow these three steps persistently you will soon find that you no longer feel like you are at the mercy of whatever comes along so much anymore.
Give it a try and leave comments that will be helpful for others… please expand upon what I am sharing here!
Become a Supporting Subscriber and help us keep this amazing cosmic energy flowing!