Freedoms, Liberties & Choice
First let me state up-front that I'm all for personal freedoms, liberties and choice. Freedom has been a very important part of my life journey which has included being extremely rebellious much of my life! Therefore, this article is about defining and refining what freedom really is and how it can be experienced in it's most liberated forms. One thing I know very well at this point in my current life experience, is that to expand one's awareness into a greater harmonic resonance with universal principles can change everything and anything!
Redefining Success, Freedom & Everything Else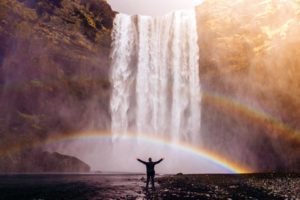 As a premise for this potential expansion of your awareness and consciousness, contemplate how a single goal can appear to have been accomplished using any one of a number of different approaches. The outcomes that you may achieve as a result of using these different approaches to your goal may also be quite different. Some of them may fail to achieve the practical goal, while others may succeed. The differences won't end with this fail/succeed polarity though. This is where you must expand your awareness and dive into a deeper, richer and more transcendant experience of life to find true empowerment.
To transcend the polarities of fail/succeed you must re-define what these terms mean for yourself. In any goal that has a practical desired outcome, whether you get that outcome or not defines whether you succeeded or failed. This type of definition, however, is devoid of any cognition of your inner experience in either outcome. It leaves out consciousness altogether.
It is, for example, entirely possible to achieve your desired practical goal, and yet not feel fulfilled, content and at peace… in a word, to still not be very happy. On the other hand, it's also entirely possible to NOT achieve your desired practical goal, and yet to still feel fulfilled, content and at peace… in a word, to be very happy.
A Quantum Possibility Emerges
This presents you with a quantum possibility, which is to completely re-define the results of the efforts you may make towards a goal so that you're not caught in the fail/success polarity that fuels the illusional world of maya. This potential offers you a radical shift whereby you can define and prioritize what matters most to you according to your inner experience of any effort that you make and not its practical outcome.
For example, if you put everything you have into achieving a goal, yet the desired practical form of that goal does not come to pass, you will still have much to show for the effort you put in. You will have personally grown to some degree in the effort, you will have learned some new things, you will have had unique experiences and your consciousness will have evolved to some degree as a result of all this. Consciousness evolution always aligns with internal experiences and not external practical outcomes. The practical outcomes are simply manifestations of the activities of consciousness generating experiences internally.
Now let's plug the pursuit of freedom into this energy and awareness flow we have going right now. Freedom means a great deal of things to different people. To some people it means a freedom in consciousness that allows one the experience of being liberated from the mundane concerns of the world, even as they attend to those mundane things that're necessary for life on this planet.To others, freedom means being able to have the right to do something that could infringe on the rights of others, or which may even harm them in some way. Can this latter really be freedom when not everyone's invited to experience the same freedom you pursue for yourself? How you answer that question largely depends on how self-centric (or not) you currently are.
Anchoring Universal Alignments
For over 30 years I've used a goal/intention qualifying statement that goes like this:
"… or whatever is in the best and highest good of all concerned."
Yes, I state my intentions and make my requests of the universe. However, I always add that qualifier onto the end of them. Why? Because as a human being on this plane of reality I'm in full cognition that there are limits to how much I can encompass within my human field of conscious awareness. Yet, there's still a part of my being that has Infinite Awareness. My qualifying statement thus ultimately turns the final outcome over to the most expanded aspect of my being. A part of that qualifying statment that MUST be incorporated deeply within your subconscious and cellular beingness, is that YOU yourself are part of the "all concerned." It's about both others AND you, not just the others.
In this world we have many people who are completely self-centered and have little or no caring or awareness about others. We also have a growing number of people that care deeply about others, and their caring efforts are attempting to serve as a counterweight to balance all the self-centeredness on the planet. Yet, most of these caring people will fail to truly include themselves in the equation that the qualifying statement represents. They burn out through over-caring as a result. Neither of these positions is energetically better than the other, they both represent an imbalance. Socially, the latter has some advantages, but in the end it falls far short of being sustainable.
Freedoms That Imprison Your Soul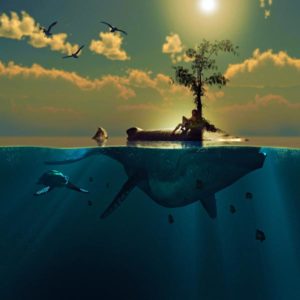 Let's now apply this to the idea of your pursuit of freedoms. I'll use freedom of speech as an example, but this applies to any sought after freedom or right. It's no secret that in today's world hate is being propogated under the guise of freedom of speech. In a legal and political sense this is a sticky issue. In a consciousness sense it's fairly clear cut. In the end consciousness is going to be all that really matters.
Hate speech advocates scream that their right to freedom of speech is being violated if anyone attempts to shunt their hateful messaging in any way, shape or form. So to them freedom of speech means that they can say anything they want regardless of who it may harm, hurt or demean. The idea of freedom of speech in the USA Constitution was in fact meant to keep political debate open and free so one political party in power could not suppress the ideas or criticisms of any other party. It was never meant to support speech that was viciously deceitful, hurtful or harmful amongst the people of the country. I bring this up to demonstrate a principle, not to start an issues debate or how this issue should be handled because I really don't have many answers for this level, except to say more higher awareness and consciousness is needed.
I also bring it up because it's an excellent analogy for how freedom can become your prison. The people in that hate speech prison unfortunately do not even know that they're incarcerated, nor do they know that they alone hold the keys to let themselves out of their self-made prison. To come into such knowing requires an expansion of awareness towards a more universal reality, and thus an elevation in consciousness. They must come to realize how their hatred is a prison that they cannot escape from until they release the hate; accept others that are different than they are; allow for differences in approach; forgive others for any shortcomings they perceive them to have; and love all beings, creatures and life equally including themselves.

Become a Supporting Subscriber to help us expand cosmic awareness on Earth!
Higher Awareness Liberates & Represents True Freedom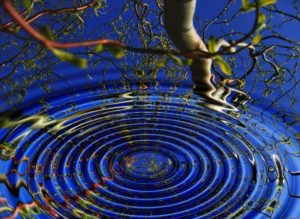 It's safe to say that if you're reading this article you're not a hate speech advocate by any means. However, we're all susceptible to the same exact type of pattern regards other things, and it still can be found at subtler and subtler levels as we evolve. This article is meant to cultivate a greater awareness around this dynamic. Do you ever find yourself stomping your feet, shaking your fist (metaphorically or otherwise), or or speaking rather animatedly about how your freedom/right to ____________ (fill in the blank) is being suppressed, subverted, interfered with or taken away?
That reactionary type of inner experience is natural alright, and it should NOT be suppressed. There are indeed other excellent options for allowing that energy to flow into a higher and more constructive channel whereby you are NOT in opposition to what's occurring, but rather you're in acceptance. Let's face it, the thing you're getting worked up about already exists, or you wouldn't be worked up about it, right? If it already exists, the first thing you must do to bring about any type of constructive change is to accept 'what is.' When you have not accepted 'what is,' you're in fact denying that it exists on a subconscious level. As a result your conscious self cannot be very effective in dealing with what doesn't exist to your subconscious self!
Bear in mind that accepting 'what is' does not mean condoning it. It simply means that you're taking responsibility for HOW you experience it. You may still hold whomever/whatever accountable for ill-begotten words/actions if need be, but not for HOW you've reacted to those words/actions inside of yourself. Your internal reactions and responses to external stimuli are in truth entirely under your control, not someone else or some external situation.
It doesn't seem that way many times, I KNOW! It is a universal truth, however, that must be accepted on universal principles alone at first. Then it starts to work for you. Before long you will come to KNOW it as a living truth inside of your being as well. This is because your power to change your inner reactions and responses depends upon the degree to which you take responsibilty for what you're experiencing inside of yourself. There are no exceptions to this. What I'm saying should also NOT be construed to mean that if you're in an abusive situation you should just sit tight enduring it and try to experience it differently either. In such a case by all means take what actions are necessary to remove yourself from the abusive situation. You can do that while also working with the techniques that I am offering here.
Getting back to our theme of when freedom becomes your prison… this is really a dynamic principle and could thus also be stated in other ways, like 'when truth becomes your prison,' or 'when ideals become your prison,' or 'when activism becomes your prison,' or 'when trutherism becomes your prison,' or 'when conspiracism becomes your prison,' or 'when chocolate fudge cake becomes your prison.' You get the idea I'm sure.
Nipping it in the Bud
This is where you need to unpack reality just a bit more to see what's ticking inside of it. I'm going to provide a few simple guidelines that will be posed to you as questions. Whenever you find yourself feeling all fired up about something, you're in a mental, emotional and hormonal state that's quite susceptible to being manipulated. In todays world you're usually being manipulated by the time you even realize that you're all worked about something. Therefore, it's important to cultivate a higher degree of self-awareness regards when you're getting worked up about something. The subtler the level of this that you can detect, the earlier in the process you'll catch yourself, and the easier it will be to make a shift to higher ground. The old 'nipping it in the bud' adage is apropo here.
Once you come into an awareness that informs you that you're starting to get all fired up about something, then ask yourself the following questions regards what's getting you worked up, and watch the energetic shift that takes place inside you just by self-examining in this way… it's actually quite amazing to experience such a dramatic shift that's so easily elicited.
4 SELF-EXAMINATIONS TO DIFFUSE REACTIONS
1. Is this thing I'm getting all worked up about, polarizing and divisive, something that seeks to create two or more camps or classes of people that are at odds with each other?
2. Does the thing I'm getting all worked up about, generate feelings of fear, anger, hate, disgust, revulsion, etc?
3. Does the thing I'm getting all worked up about, make me feel like I'm part of some privileged group with special knowledge about things going on in the world?
4. Does the thing I'm getting all worked up about create some type of group identity that I get to adopt, experience and participate in by being part of it?
If you answered YES to even one of those four questions, it's a red alert that that freedom is becoming your prison and you need to move to higher ground within yourself. You very likely already have tools that work for you to move to higher ground. I'm also offering a few here for you if you don't… and even if you do you may wish to give them a try. I recommend you try them sequentially in the order given below.
7 STEPS TO REACH HIGHER GROUND
1. Heart Breathing: breathe slowly, deeply and rhythmically in and out through your heart at least 9 times (or multiples thereof i.e. 9,18, or 27). Imagine your breath is actually passing in and out through your heart center. Download my Heart Breathing eBook with a longer discourse on this technique and the science behind it.
2. Affirmation: here I AM in this present moment of time in ALL of Eternity, no other moment matters, all is well.
3. Universal Declaration: my primary and most important contribution to the collective consciousness on Earth is found in how I'm feeling inside of myself each and every moment.
4. Universal Declaration: all beings, situations and things have a purpose for existing or they simply wouldn't exist.
5. Universal Request: I request a download of highly expanded awareness regards the purpose ___________ (fill in the blank with what you were getting worked up about) even exists.
6. Affirmation: I accept that _____________ (fill in the blank with what you were getting worked up about) has a right to exist, or it wouldn't exist.
7. Declaration: I prefer to experience a life/world that _____________ (fill in the blank with what you want to see change in the world around what you were getting worked up about).
YOU are the Magic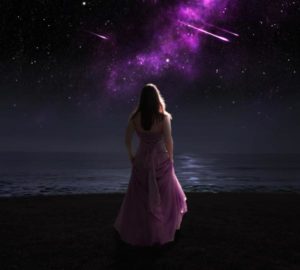 There's magic in using those tools, and YOU are the magic! By engaging the '4 SELF-EXAMINATIONS TO DIFFUSE REACTIONS' to start, you are in fact shifting to a higher more self-reflective state of consciousness. Then by going through the '7 STEPS TO REACH HIGHER GROUND' you are diffusing any remaining reactive energies and creating a harmonic resonance with your most expanded state of being, which I refer to as your Core Self (feel free to call it whatever you wish though).
If you were to engage this or a similar process each time you started to sense you were getting worked up about something your experience of life would shift up into a different plane altogether. This would be a consciousness place where you'd realize there never was anything to be worked up about.
In the event you've not yet experienced this state; once you're there it doesn't mean that you don't care anymore. It means that you care from a much higher plane of energy and activity that isn't engaged with the reactive levels of energy and emotional charge. In the end, the higher plane of energy and activity is what constitutes the ultimate freedom, one that can never become your prison… you can be liberated from all of the pain, suffering and strife inherent in the lower level freedom-prisons just that easily.
Three Powerful Metaphysical Axioms
I'm also suggesting that you imprint these following three simple but powerful metaphysical axioms into your being and apply them to everything you think, say and do. They must be accompanied by your realization that the energy of what you think and feel today, is in fact making a primary energetic contribution to the world of today and creating the world of tomorrow. This is true both individually and collectively, practically and spiritually.
WHERE YOUR ATTENTION GOES, ENERGY FLOWS.
Keynote: attention IS energy AND it directs energy… place it in a wise and aware manner!
THE ENERGY THAT OBTAINS, SUSTAINS.
Keynote: be keenly aware of the energy momentum you're building because it will be sustained.
THERE IS NO 'OUT THERE'
Keynote: everything is within you and you are a part of everything; take 100% responsibility for what you experience within yourself.
Become a Supporting Subscriber to help us expand cosmic awareness on Earth!
Share your thoughts, experiences and your own personal tools in the comments below, and feel free to share this with anyone you wish.